Continuing Primary Health Care Delivery in the time of COVID-19
Due to the pandemic, it has been difficult for facilities to provide routine services and for communities to access primary healthcare. Lockdowns, fear of COVID-19, closure of some health facilities and movement of staff to assist with COVID-19 made it difficult to provide essential services. It is important that primary health care services continue safely during the COVID-19 pandemic as disruptions of services can leave many people in the community vulnerable. This is especially true for those with underlying health conditions who are at a greater risk of developing severe illness from COVID-19
Strategies for Primary Health Care Delivery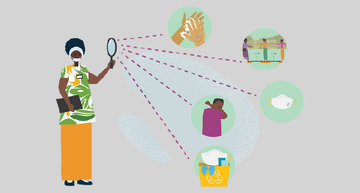 Discuss with your supervisor and team the best ways to continue primary care services, while supporting the COVID-19 response. As a health worker, you can help to build trust with the community and link people to primary care services. Be proactive and check in with patients who are at risk or have health conditions. Monitor them for new or worsening symptoms and refer people to health facilities when needed. Use messages that build trust and reduce fear to encourage people to seek care.
Plan home visits for those who may suffer more if they do not receive in-person care. Remember to always protect yourself during home visits by wearing PPE, washing your hands with soap and water and staying 2m (6ft) apart. Where possible, meet people outside.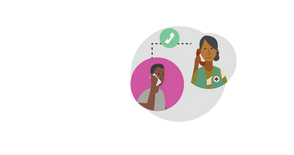 For community members who do not need urgent in-person care, follow up with them and provide care via telephone or other methods available to you. Plan to visit them once it is safe to do so.